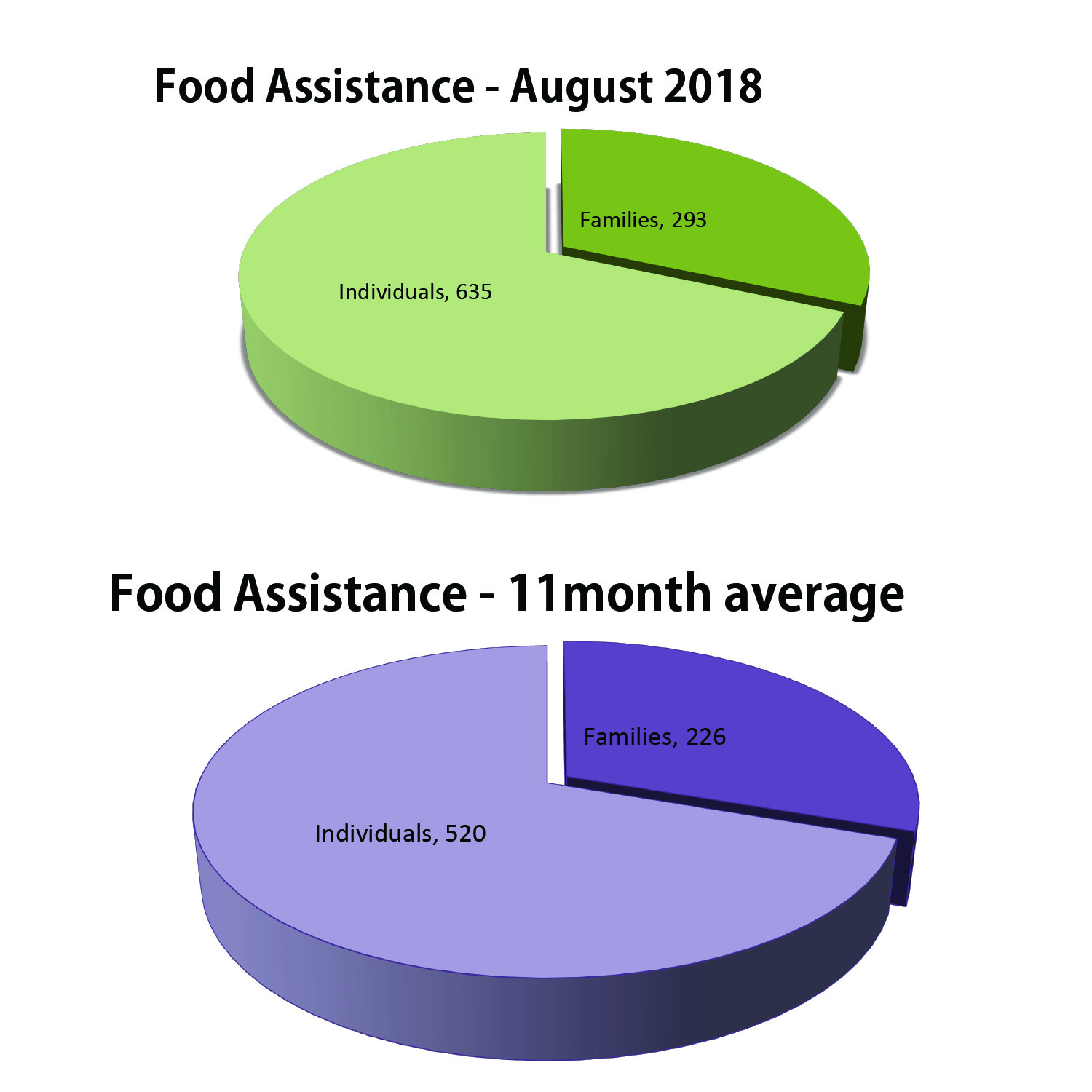 Explanation of our statistics:
Food assistance in August 2018 :  293 Families/ 635 Individuals
Our 11-month average is:  226 Families/520 Individuals.
Hence August showed a substantial increase. We have been spending $450 monthly for milk and eggs – the only food pantry in the Sterling/Rock Falls that give these two items and sliced cheese as part of our regular food assistance package.
Please consider donating to this much needed ministry.