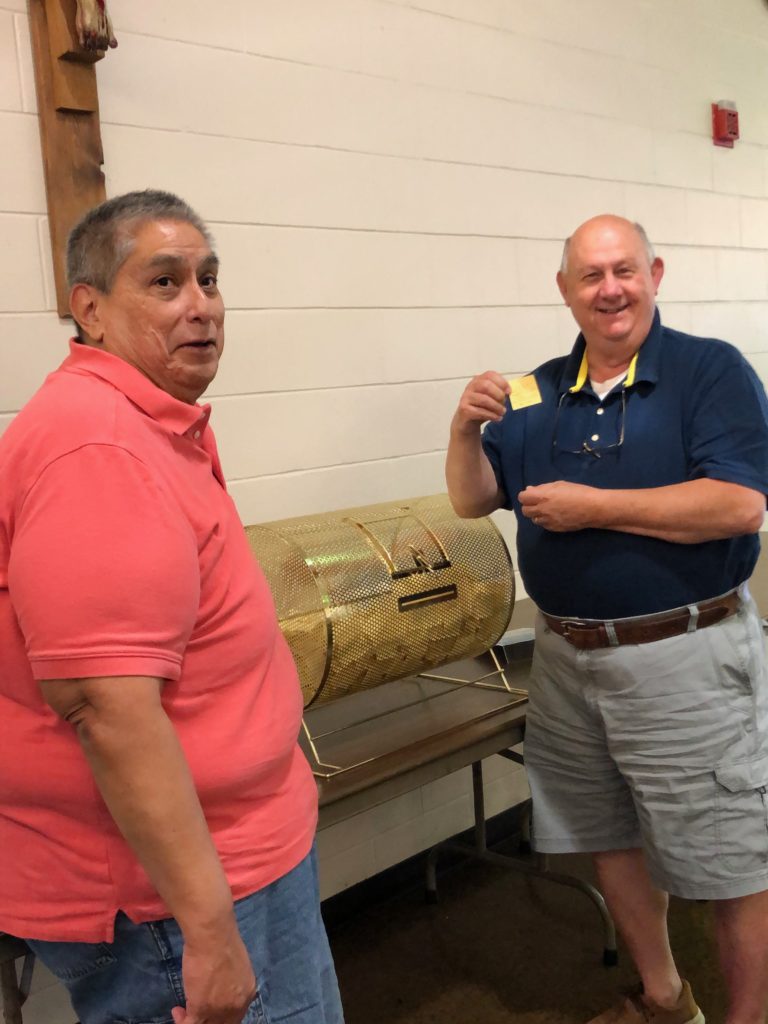 SVdP Annual 50/50 Raffle Ticket drawing was held July 13, 2021 with SVdP President Fred Marruffo and Mayor Skip Lee drawing out the winning ticket.
---
Ron Billiet is the winner of the SVdP 50/50 Raffle. Presenting Ron with the check is Sally Sandoval and Charlene O'Connor. Ron received $3235.00. He donated $1500.00 back to SVdP pantry. Congratulations and thank you Ron.
Thank you to the businesses that participated in selling tickets, everyone who purchased a raffle ticket, and those who donated money to SVdP.